CONTROLLING CHEMSEX is a charity created and run by professionals with long experience providing Chemsex support, many of whom have struggled with Chemsex in the past themselves. We are here to provide a new kind of Chemsex intervention to reinforce the support that is currently available, using new technologies to facilitate access to support for everybody, in order to make things as easy as possible for people who find it really difficult to access support, and respecting the fact that confidentiality is highly important for them.
CONTROLLING CHEMSEX IS ABSOLUTELY COMMITTED TO HELP YOU. We are passionate, we understand this reality and we are not here to judge you, we are here to help you. We believe in compassion and care above any other considerations such as politics or data analysis.
Some of the members of our team are:
IGNACIO LABAYEN DE INZA
CEO AND CO-FOUNDER OF CONTROLLING CHEMSEX
After having experienced serious problems with chems myself for years, suffering from severe GHB dependency in different periods of my life, and after having used Tina and many other substances on a daily basis for a long time, I have been working tirelessly since 2008 supporting men who are struggling with Chemsex, presenting with issues such as isolation, trauma, homophobia, very low self esteem, experiencing serious difficulties with engaging in sex sober or experiencing any kind of intimacy, HIV issues, etc. I can't deny that I struggled with many of these issues myself in the past because of my drug use, and that is why I can say out loud that there is life after chemsex, and happiness is also an option.
For all these years I have been working very passionatelyin the finest services in the UK that offers Chemsex support, such as Antidote, Club Drug Clinic, Turning Point and since 2011 I have been a Chemsex specialist advisor at 56 Dean Street Sexual Health Clinic. I have seen between 12-15 people a week for years, which makes thousands of them in my whole career, providing brief interventions as well as more structured support in order to help them to take the control back over their chems use.
In 2019, as an activist, I started to provide chemsex support on Grindr and Scruff in London, and the response was so huge that very soon it was clear that there was a very urgent need to professionalise this kind of support that nobody else was providing before. Those are the platforms where so many people contact with one another who are looking for chemsex, and it was basic to start to operate there. Additionally, many people were reporting that the paranoia that they were experiencing because of their drug use was preventing them from contacting traditional chemsex support, as well as big fear of people knowing about it because of the stigma, which highlighted the need of being able to offer an option to get help anonymously. That is why we only work online, which has been extremely useful since the coronavirus appeared, and why, together with other professionals, we created Controlling Chemsex. I am very proud of my journey, I am who I am because I was who I was and I did what I did, and precisely because of all that, today there is a service that is bringing hope and highly effective chemsex support to so many people who are in a situation where is impossible to believe that some of the best days of their lives haven't happened yet.
You can email Ignacio at: This email address is being protected from spambots. You need JavaScript enabled to view it.
---
DONNY MORICOM
CHEMSEX SPECIALIST ADVISOR
After experiencing a personal loss of a friend due to complications with their addiction and involvement with chemsex, I decided to give back to the community knowing that at the time, there wasn't enough being been done to support people who were affected by the chems and chem sex scene, or even post support for chem users and their friends and family.

Looking at this gap, I volunteered with London Friend where I developed many years experience as a senior key worker within their substance and alcohol support group, Antidote. While at Antidote I gained the most of my experience in supporting LGBT people that had control issues around substance and alcohol use.

From Antidote, I worked with Positive UK and Positive East supporting their network of friends and family affected by HIV.

After a few years gap from volunteering, this brings me to the last few months where I have been working with Ignacio to help develop, deploy and support the group Controllingchemsex, an online service that helps the LGBT community with their direct and indirect effects of chem sex.

I hope to continue the work with Ignacio in creating and continuing a unique service for people affected by chems and chemsex, providing much needed support for London, UK and the rest of the world utilising online tools to help the people receive much needed support.
---
PHILIP DAVID MARK
CHEMSEX SPECIALIST ADVISOR
Hello my name is Philip, and I am a Londoner, living in Hackney with my Brazilian husband. I have always been a gay rights activist: fighting for gay rights in every area of life, with policies, zaps, kiss ins and demonstrations. Now my activism involves volunteering to help gay men caught up in the dark and confusing world of Chemsex
I started to provide Chemsex support since 2015 and am now volunteering at 3 different London based Chemsex organisations as well as helping a number of friends in trouble. I managed to successfully overcome my own unhealthy and destructive lifestyle after a number of crises in 2012 and believe that it is up to us as a community, as it was 30 years ago, to support each other in a world where we can still be invisible and vulnerable.
I have spent most of my professional life in education and believe that this work has a lot of similarities with Chemsex support We provide empathy and a non judgmental ear but within a clear system of skills, organisation and boundaries. Providing a structure and a helping hand to support our journeys towards happier and more rewarding sense of self..
---
DAN HOLLAMS
CHEMSEX SPECIALIST ADVISOR
My name is Dan and I have worked as a Chemsex adviser since April 2019.
I have been working in health and wellbeing since 2007, in areas such as cardiac, metabolic and more recently, sexual health. My roles have allowed me to assist people with making positive and sustainable health changes.
My current role as a sexual health adviser often involves working with our LGBT+ community, and problematic Chems use is a common theme.
As a gay man, I felt it was important to provide help for those experiencing difficulty with their substance use, and that I was well positioned to give this support having experienced difficulty myself in the past. This prompted me to complete a certificate of Addiction Treatment: Clinical Skills for Healthcare Providers. I absolutely believe in a multidisciplinary approach that involves a number of health professionals, and that the support that I provide is an integral part of a larger team.
I enjoy working with anyone who is keen to make changes, and I enjoy the challenge of helping people find their individual way back to living a more beautiful life.
---
DANIEL JOHN
CHEMSEX SPECIALIST ADVISOR
I'm Daniel. I'm a psychotherapist working with clients on issues including identity, self-acceptance, understanding and managing emotions, and purpose and meaning. I'm also a qualified organisational and social psychologist and an executive coach.
I've previously worked as a mentor for the Albert Kennedy Trust, supporting LGBTQ+ young people manage issues around identity, coming out, relationships, housing and homelessness. I'm grateful to have the opportunity through Controlling Chemsex to support people dealing with issues around sex, sexuality and substance use.
In my therapeutic work, my aim is to help make it safe for people to be themselves. What this means to me is helping people know and understand themselves better, so they have a solid foundation from which to grow and develop, and to forge satisfying and rewarding relationships with others.
Prior to retraining as a psychologist and psychotherapist I worked in corporate finance in the City, so I have a good understanding of the intense pressures to perform and conform that many of us manage in our day to day working lives.
---
DR EMILIO ARBE
CHEMSEX SPECIALIST ADVISOR
My name is Emilio, I'm a psychiatrist and a clinical research physician. I'm also gay and European, which means I drape my jumpers over my shoulders, much to my husband's embarrassment. Having said that, I've managed to blend in so well in this country that I often forget I'm actually Spanish.
I came to the UK in 1996 to work on a new medication for HIV at the time when highly effective treatments were just emerging. Very quickly I discovered the London gay scene and realised for the first time that being gay could be cool and nothing to be ashamed of. I've spent part of my career treating patients with addictions and mental health conditions. The rest of the time I've been developing new treatments for HIV, addictions, and mental health disorders.
Volunteering for Controlling Chemsex is very rewarding: I get to review the medical information we provide to clients and make sure it's backed up by scientific evidence. I assess people when my colleagues sense that their clients may have a mental health condition as well as an addiction to chemsex. Supporting clients face-to-face means a lot to me. I see it as a privilege to be able to help people get back on track, and to get more out of their lives without chemsex getting in the way. At the same time, it's a lesson in humility, because it's never straightforward, and as soon as you as you start to think you know all there is to know about chemsex, you realise there's always something new you can learn from the very person you're trying to help.
We are fortunate to have an experienced and committed team of counsellors at Controlling Chemsex. We have weekly meetings to discuss our cases, exchange advice, and make sure we look after each other's mental wellbeing.
---
GIANLUCA FAILLA
CHEMSEX SPECIALIST ADVISOR
I'm Luca and I have been working in Health & Wellbeing since 2011.
I started as a mentor for children and then as a Learning disabilities & Mental Health support worker, following my desire to supporting people and motivate them in reaching the change they want or need.
After losing a dear friend because of his involvement with Chemsex, I decided to change my career to be able to help and support the community and their families facing the consequences of Chemsex or people just wanting help to navigate it in a safe way.
I have been working in Sexual health (HIV prevention) for the last 7 years as well as a Chemsex Specialist Advisor at Code (56 Dean Street Sexual Health Clinic, in London) for 5 years where I had the huge privilege of having David Stuart as mentor and friend and learn from him. In the meantime in the last year I have been working at the Club Drug Clinic.
My aim is to continue supporting those struggling with addiction not only in London but around the world with the amazing team at Controlling Chemsex . My goal is to help them in achieving the beautiful life they can see, they want, but they are struggling to reach."
---
DUNCAN LONG
CHEMSEX SPECIALIST ADVISOR
Hello! I'm Duncan and I joined Controlling Chemsex as a Chemsex Specialist Advisor in 2022. After many chaotic years of spiralling deeper and deeper into my addictions, I began my chemsex recovery journey in 2018 and have since wanted to find ways to return the professional (and personal) support that I received through Antidote and London Friend. The more awareness that can be brought to this area of addiction, the better. I'm delighted to be working with all the team here. Outside of my position with Controlling Chemsex, I am a counsellor based in Brighton, mainly working with MSM who experience challenges around sex, addiction, sexuality, identity, gender and shame.
I have a lived experience of addiction and recovery, which allows me to understand the complexities and struggles that come with this specific addiction. I know that with enough support and understanding that life can be full of meaning and purpose, and my mission is to help those who are willing to make changes.
---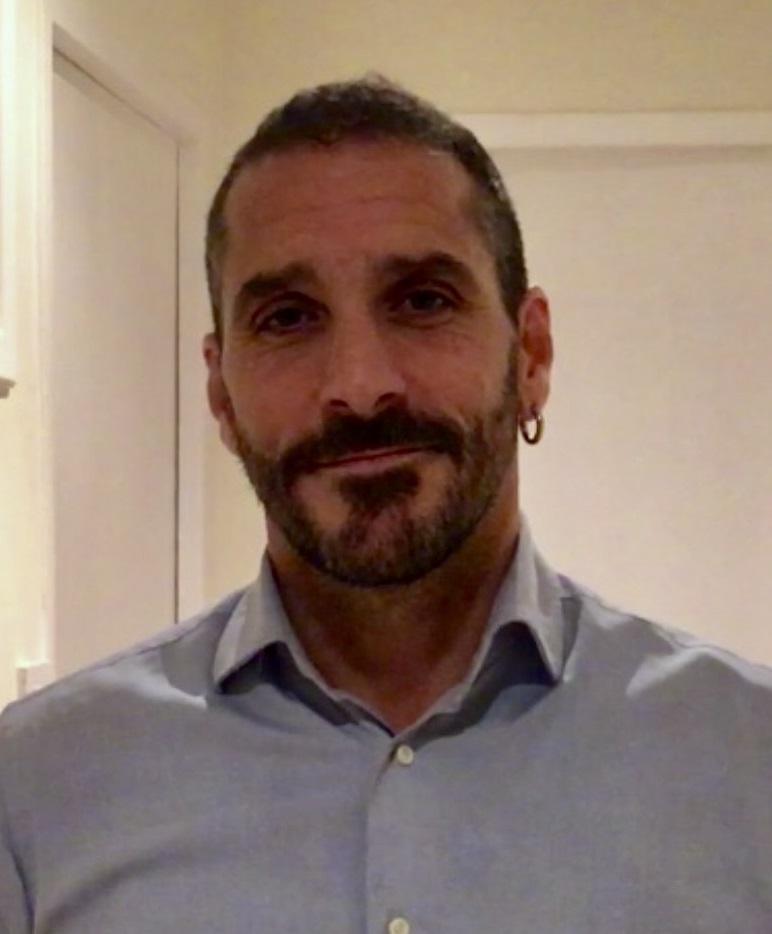 DAVID PEÑA-CHARLON
HONORARY PSYCHOSEXUAL AND RELATIONSHIP THERAPIST
My name is David and I am an Honorary Psychosexual and Relationship Therapist, currently in training with the London Diploma of Psychosexual and Relationship Therapy and undertaking a placement with Controlling Chemsex.
PRT (Psychosexual and Relationship Therapy) is a process of personal and relational exploration through both talking and the use of different exercises, that can help you understand yourself more fully and how to manage psychosexual and relationship challenges. Some of the areas covered by PRT are rapid/delayed ejaculation, anorgasmia, erectile dysfunction, painful sex, inhibited desire, general sexual dissatisfaction, sexual trauma or relationship/intimacy issues. I work with individuals and couples.
My background includes two BAs in Political Science and Sociology, MA in Social Work, Postgraduate Diplomas in Conflict Resolution and Processwork, Counselling Level 2 and 3, and a one-year Diploma with Authentic Eros (Berlin) where a group of 30 gay/bi/trans men explored sex, emotional intelligence and spirituality. I have also undertaken courses of tantra sex for gay men in Munich. In the last 15 years I have been working in the Social Services field in different roles supporting our most vulnerable citizens.
I am very excited to work with Controlling Chemsex and support people to connect with their sexual selves in a way that works for them and to develop healthy fulfilling relationships.
---
SCOTT HOUSTON
HONORARY PSYCHOSEXUAL AND RELATIONSHIP THERAPIST
I am an Honorary Psychosexual and Relationship Therapist currently in training at The Centre for Psychosexual Health. As part of my training, I am delighted to be undertaking a placement with Controlling Chemsex.
PRT (Psychosexual and Relationship Therapy) is a branch of psychotherapy that deals with all issues regarding sex, sexuality and human relationships.
Some sexual dysfunctions may be due to psychological problems such as anxiety, depression or other mental health problems. Emotional difficulties, such as unresolved grief or unhappiness due to other problems in a relationship, can also have an impact on sexual function. Sometimes symptoms are situational, which means that they only happen under certain circumstances.
Some of the areas covered by PRT include rapid/delayed ejaculation, anorgasmia, erectile dysfunction, painful sex, inhibited desire, general sexual dissatisfaction, sexual trauma or relationship/intimacy issues.
As a PRT practitioner I work with individuals and couples.
Prior to my training at The Centre for Psychosexual Health I qualified as a Psychotherapist with a Masters Degree in Integrative Psychotherapy.
Before I retrained as a Psychotherapist, I worked in the Digital Agency world. I have many years of experience in the corporate 'rat race'. I'm familiar with, and understand, the pressure and stresses that come with it, in trying to balance our personal and professional lives.
As a gay male I hold a life experience of feeling different and belonging to a minority group and have used this knowledge and my training to volunteer and work for LGBTQ organisations in dealing with a wide range of problems, especially those within the LGBTQ community, around sex, sexuality, identity, relationships, addiction, anxiety, depression, shame and self-esteem.
I am very excited to have joined Controlling Chemsex in supporting people connect with their sexual selves, and in developing healthy fulfilling relationships, so that they can enjoy living again.
---
JENNIFER ROBSON
HONORARY PSYCHOSEXUAL AND RELATIONSHIP THERAPIST
My name is Jennifer, and I am an Honorary Psychosexual and Relationship Therapist (PRT) presently in training with the London Diploma of Psychosexual and Relationship Therapy. PRT is a branch of psychotherapy aimed at working with people who are experiencing challenges and difficulties in their sexual lives and in their relationships with others. As part of my training, I am starting my placement with Controlling Chemsex. I am looking forward to working with Controlling Chemsex and having the opportunity to support individuals through their journey with the challenges they may be facing.
Other areas of my training have focused on the specialist areas of working with couples and individuals dealing with relationship issues and sexual difficulties. Before training as a PRT, I was an educationist and I taught from early years through to university level. I retrained as a psychodynamic therapist and a children's counsellor.
I provide an empathetic, safe, and supportive environment in which clients can speak freely without fear of judgment. I have been trained to use CBT, Integrative, Systemic Therapy, Existential Therapy, and the Gestalt Therapy methods. I have also previously been trained in Psychodynamic Psychotherapy methods where clients are encouraged to explore their past experiences, their childhoods, and relationships to better understand the possible underlying causes of their difficulties and how those elements may be affecting them in their lives.
My work experience is varied and includes working with people with borderline personality disorder, being a co-leader of groups exploring Meditation, Positive Thinking, and Mindfulness. I have worked with children and families, couples, clients with disabilities, clients dealing with trauma, clients facing homelessness, parents and carers and I have worked within faith-based communities. My work includes exploring issues around depression, loss and change, relationships, mental health issues such as schizophrenia, bipolar disorder, and those struggling with alcohol and substance abuse.
I am registered with College of Sexual and Relationship Therapists (COSRT) as a Trainee PRT and National Counselling Society (NCS).
---
MIKE MAYOS
HONORARY PSYCHOSEXUAL AND RELATIONSHIP THERAPIST
My name is Mike and I am an Honorary Psychosexual and Relationship Therapist, working with CONTROLLING CHEMSEX as part of my own personal journey supporting and safeguarding our community. As a young gay man arriving in London in the 1980's I was faced with the enormous challenge of the AIDS epidemic. I lost friends as we all did, and I faced the same daily fears that we all did, all of us in the Gay Community and our Allies too. Those fears threatened to crush us as a community just as we were gaining Pride in ourselves and the potential our lives started to offer. But what was so remarkable about those times was that the community took so much control into their own hands, they got the facts, and they found ways of tackling something which at the time seemed impossible to live with and survive. Since the 80's our community has thrived, but with a new age we face a new challenge, chemsex. That's why it's such a privilege to be a part of the CONTROLLING CHEMSEX family, who are so committed to gaining the fullest information and understanding of how chemsex comes into our lives, arming those of us who have encountered this challenge with ways and means of tackling it, and demonstrating that this challenge can be won.
My training over the past five years has led me to offer one to one Bereavement Counselling (accredited by BACP) with the charity CRUSE for some time now, as well as leading group sessions online. I completed my Foundation Course in Psychoanalysis at Regents University in London, and I am currently studying with the Contemporary Institute of Clinical Sexology to qualify, through the COSRT professional body, as a Sexology and Couples Therapist, training me to work in a number of psychosexual therapeutic modalities, as the individual client and circumstances require. I am also half way through my Masters in Psychology with Sunderland University.
I hope that through working with CONTROLLING CHEMSEX we can all skill up, because this challenge of chemsex can be beaten. I look forward to working together.
---
NATASHA M.
HONORARY PSYCHOSEXUAL AND RELATIONSHIP THERAPIST
Hello, my name is Natasha and I'm a Psychosexual and Relationships therapist in training and a proud member of the CONTROLLING CHEMSEX family. My approach combines bio-psycho-social dimensions of sexual and relationship health and is "pluralistic" in its therapeutic approach.
What does this mean? It means I recognise that each of us is different, with unique stories and needs, and we respond to different approaches – pluralism allows us to work together, taking the best approach and tailoring it to what works for you and your needs. The most important ingredient is that our relationship is based on empathy, curiosity and is free of judgement.
So why am I here at CONTROLLING CHEMSEX? The Queer community has been a big part of my life. I had the unusual upbringing of knowing more Queer people than Straight people in my very early years. It's a community I'm close to, admire and respect. As such, understanding, upskilling, and offering support on Chemsex is crucial because it impacts many people I love and will love in time to come. To be able to support the community on the very real Chemsex challenges we see, is a privilege.
How can I support? My background and passion is in Psychology, in which I obtained a Masters with Distinction over a decade ago. This led me to work 1:1 with senior executives across various industries and countries and allowed me to support leaders when at their best AND at their most vulnerable. It's taught me that no matter who we are, how successful we might be, or how much others may think we are invincible, the reality is we are all human, experience fears, shame, and want connection. This prompted me to further develop my psychological skills in a more therapeutic way and so I completed my Foundation in Contemporary Psychotherapy at the BeeLeaf Institute in London and am currently completing the Diploma at the Contemporary Institute of Clinical Sexology (CICS) to qualify as a Sexology and Couples Therapist (COSRT accredited).
Who Am I outside of Therapy? I was born in the Middle East, lived in India during the Gulf Warand have been in London for over 25 years. Perhaps because of living in different countries, I consider myself somewhat of a curious nomad, happiest when learning about new places, new people and new food!
---
CINDERELLA MOUNIR
HONORARY PSYCHOSEXUAL AND RELATIONSHIP THERAPIST
My name is Cinderella, and I am a Psychosexual and Relationship Therapist in training (PRT). Presently I'm part of the London Diploma of Psychosexual and Relationship Therapy and I am registered with College of Sexual and Relationship Therapists (COSRT). I'm also part of the Controlling Chemsex Charity in the UK who are committed to gaining the fullest information and understanding of how chemsex comes into so many lives, arming those who have encountered this challenge with ways and means of tackling it; My mission is to support individuals through their journey with the challenges they may be facing.
My passion and mission are accompanying others on their journey of healing and regaining joy and authenticity into their lives whether by uncovering and healing traumas or understanding their triggers and accordingly regulating their emotions. I'm a firm believer that each person is an oak tree and their steadiness and firmness, and resilience is based on themselves standing in their own authentic true self is based on how far they know, love and accept themselves. I work with couples or individuals who are ready and willing to discover their shadows and pain points and bring them to the light.
My career has always been around the wellness of individuals I come across on daily basis. I worked in Human Resources, and I am an Occupational Psychologist. My domain includes Emotional Intelligence and Cultural intelligence techniques. And to help individuals uncover their unconscious bias through counselling and coaching as I am a certified NLP coach.
I have a duty to adhere to legislation, policies, and procedure. Ethical procedures and promote equal opportunities and diversity by analysing and challenging my work continuously to improve and keep up to date with policy changes. I make decisions based upon this data and knowledge to work with clients ethically and safely.
I have been trained to use CBT, Integrative, Systemic Therapy, Existential Therapy, Compassion therapy, Imago therapy, Transactional Analysis, and the Gestalt Therapy methods existential to the needs of my client.
---
DAMIEN FRIN
HONORARY PSYCHOSEXUAL AND RELATIONSHIP THERAPIST
My name is Damien and I am a proud member of the gay community. I am an Honorary Psychosexual and Relationship Therapist working with Controlling Chemsex as part of my diploma with the Contemporary Institute of Clinical Sexology. Having read books like Straight Jacket by Matthew Todd, The Velvet Rage by Alan Downs, and The Body Keeps The Score by Bessel Van Der Kolk, and having experienced some of the pitfalls of the gay community I have a good understanding of the hurdles LGBT+ people and gay men can experience, and this is why I am willing to give back to my community.
Being gay but also a foreigner from a working-class background, and mildly neurodivergent, I can relate to people marginalised on different levels and feel comfortable working on intersectionality and within spectrums like gender, sexuality, neurodiversity, race, disability, stigma, faiths, etc. I am also well-travelled, have lived in various parts of the world, and speak 3 languages fluently. Such versatility has given me a great understanding of our modern world and its struggles. I have also worked in different fields, from hospitality to retail, farm work, education, design, theatre, and care. I have worked for architecture firms, and a trend consulting agency, I taught languages and led theatre workshops, but I was the most passionate when volunteering in a psychiatric hospital and helping people in their recovery. Being part of a team of 15 therapists was an extremely validating experience, it gave me the opportunity to conduct many psychological assessments, facilitate and co-facilitate low-level groups, and observed a plethora of therapeutic modalities.
This experience also allowed me to grow the skills I need two work as your therapist: active listening, unconditional positive regard, empathy (cognitive and emotional) and the use of open and Socratic questions to develop a good therapeutic relationship and support your autonomy, clarity and understanding of self. However, my training and my own experience of therapy also equipped me with an integrative modality where sometimes therapists can showcase intentionality using experiential tools (like 2-chair work, trauma work, and parts work) whilst putting the client in charge of their own therapeutic journey. We will be working with what is brought up when exploring the root cause of your behaviours and psyche, but you are the one in the driving seat!
---
DR IBRAHIM ABDELWEHAB
HONORARY PSYCHOSEXUAL AND RELATIONSHIP THERAPIST
I am an Irish/Egyptian doctor training to be specialized in Andrology and Sexual Medicine. I am registered with the General Medical Council in the United Kingdom and have completed a Master's Degree in Sexual & Reproductive Health from the University of South Wales. My thesis focused on the effect of pornography on mental and sexual well-being. I am currently working towards becoming a COSRT-accredited psychosexual and relationship therapist. I am dedicated to improving care for individuals or couples presenting with sexual performance anxiety, erectile dysfunction, premature ejaculation, loss of libido and low self-esteem. I believe that a healthy sexual balance is an inseparable part of personal well-being and happiness and that by combining a medical and psycho-therapeutic approach, sexual satisfaction is achievable for all.
Psychosexual and Relationship therapy offers a unique and confidential space to discuss sex and relational issues and transform life challenges, and I am very happy to have joined Controlling Chemsex in supporting people who are experiencing difficulties in these areas.
---
DR JUAN PEÑA
GENERAL PRACTITIONER AND HONORARY PSYCHOSEXUAL AND RELATIONSHIP THERAPIST
I am a gay, HIV positive man. I am also a Doctor and a GP in London. My journey into medicine started with my HIV diagnosis and a drive to help others who find themselves in a vulnerable position. I have a special interest in sexual health and I have worked in an NHS sexual health clinic. I am currently working towards becoming a COSRT-accredited psychosexual and relationship therapist.
I am proud of my sexuality and I am proud of my journey. But it has not been an easy one. Like many others in the community, I have battled with trauma and I have personal experience of chemsex. I am still standing and I am now in a position to help others come out the other side, stronger.
In my approach to therapy, I use Person Centred and Transactional Analysis tools. What you will get from me if we choose to work together is an active and interested, non-judgmental listener, unconditional positive regard, empathy and potentially some targeted exercises, tips and information. All of this in order to build a stable therapeutic relationship and to get to the root cause of your chemsex use together and at your pace.
Chemsex use and addiction can be beaten. The recovery process can make you stronger. I would be honoured to try help you along this journey.
---
DAVID CLIFFORD
HONORARY PSYCHOSEXUAL AND RELATIONSHIP THERAPIST
My name is David and I am an honorary psychosexual and relationship therapist. I am currently working with some of the leading services for gay men including Controlling Chemsex and 56 Dean Street sexual health clinic.
I have a foundation certificate in counselling skills and practice and am currently in my final year of qualifying for a diploma in clinical sexology. Prior to this I have counselled children who have experienced trauma and abuse while volunteering for a large national children's charity.
Currently I am supporting clients with a range of psychosexual issues including erectile difficulties, premature ejaculation, delayed ejaculation, compulsive sexual behaviours, shame, loss of regular erectile function due to medical procedures and disabilities, painful sex, low sexual desire, and kink. I also support women with vaginismus, anorgasmia and dyspareunia.
I understand the complexity of chem use, including some of the legacy issues that can arise post recovery. With the right support, understanding and with the skills being developed at organisations like Controlling Chemsex we can work together to help you get the life you want.
My therapy offers an empathetic and safe space to talk openly about the issues you are experiencing. I work pluralistically which allows me to tailor your therapy using the widest range of therapeutic approaches. Most importantly our relationship will be based on respect, empathy and working towards your therapy goals.
---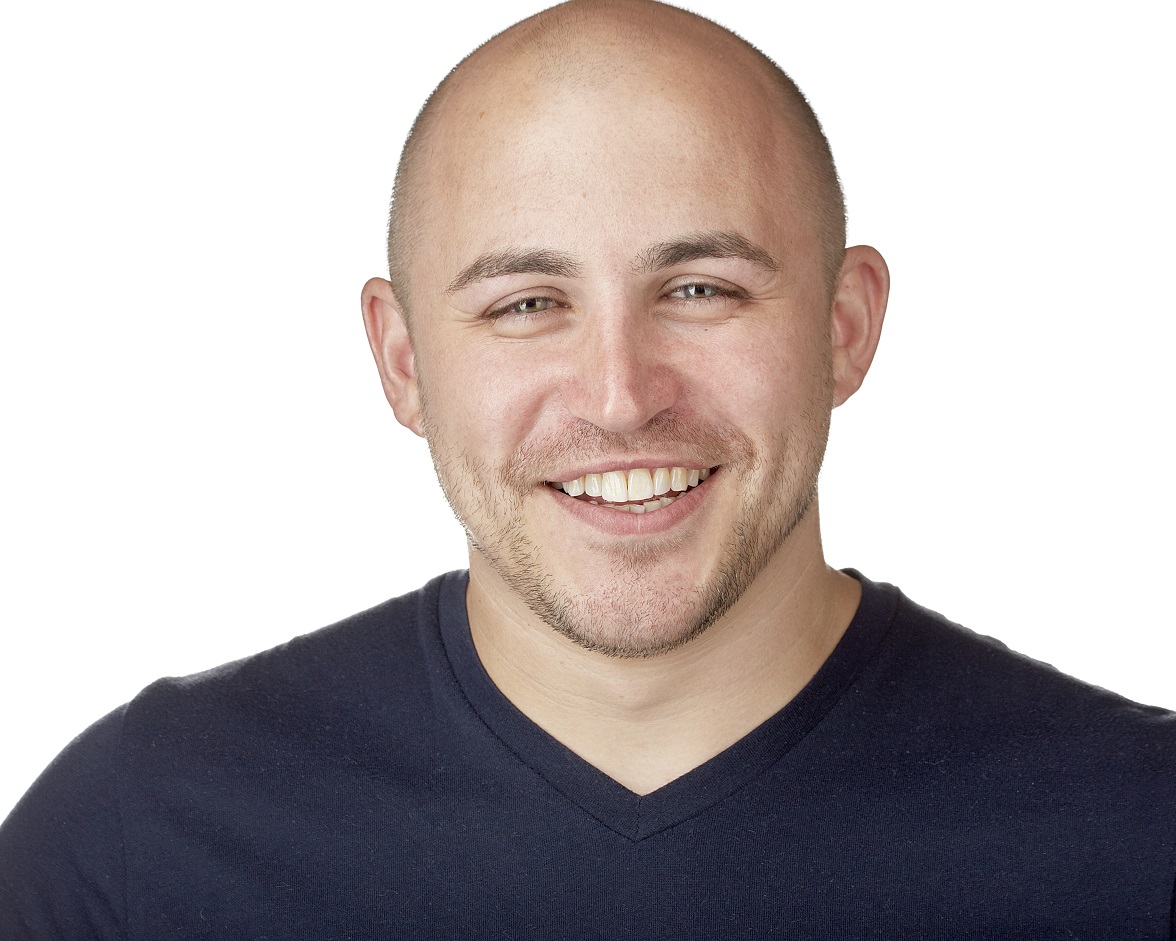 JOHN GOSS
PSYCHOTHERAPIST AND SUPERVISOR
I'm John, a trained Therapist and Supervisor. I have a long background in working with Gay/Bi and MSM through HIV Prevention projects that often involved working in sex clubs (saunas and pubs) to cruising grounds, as well as working online around Sexual Health.
This work led me into working in Sexual Health, a role I continue to do for the NHS in a Sexual Health Clinic where I deal with a variety of people and issues around sexual health.
Being a gay Counsellor and having worked on the front line of Sexual Health means I work with lots of Gay/Bi or MSM men who have issues around their sexuality or compulsive sex use. I have specialised in working with Sexual Offenders for some time, and am now broadening my sex work to look more closely as Compulsive Sex (this can include how we use dating apps, porn and the like) some people might feel they are 'addicted' to things like Sex or Porn, and find they are able to talk openly to me about such issues, so we can find way forward.
I am looking to go into Psychosexual Counselling within the next few years, and particularly enjoyed with people in LGBT+ communities and appreciate the diversity that sometimes brings. I work with people that are single, in open or Poly relationships and have varied sex lives. I welcome my clients to bring 'all of you' to the session, and offer acceptance and non-judgement.
In addition, I am able to work with couples - and am open to expanding this to people who are in, or would like to explore Polyamorous relationships.
I love the diversity in the LGBT Communities, it's a world I have been in since coming out at the age of 15 and am pleased to bring myself into the Counselling space, to offer you a safe, explorative space to explore what is going on for you.
---
BHASVINI KAUR
COUNSELLOR AND HONORARY CBT THERAPIST
My name is Bhasvini but you can call me Bhas, and I am a British Association of Counselling and Psychotherapy (BACP) registered therapist.
I have an undergraduate degree of counselling and I am currently undergoing my master's degree in Cognitive Behavioural Therapy (CBT).
As part of my CBT training, I am doing a placement with Controlling Chemsex. In accordance with my CBT training, I will be delivering my sessions mostly in that modality.
I offer a warm, empathic, and non-judgemental space to explore your problems and help you work towards feeling happier and in more control in the here and now. Our sessions will be collaborative and catered uniquely for you no matter your race, colour, ethnic or national origins, gender, marital status, sexual orientation or disability.